Suliman – Manual Dropshipping – Complete eBay Dropshipping Course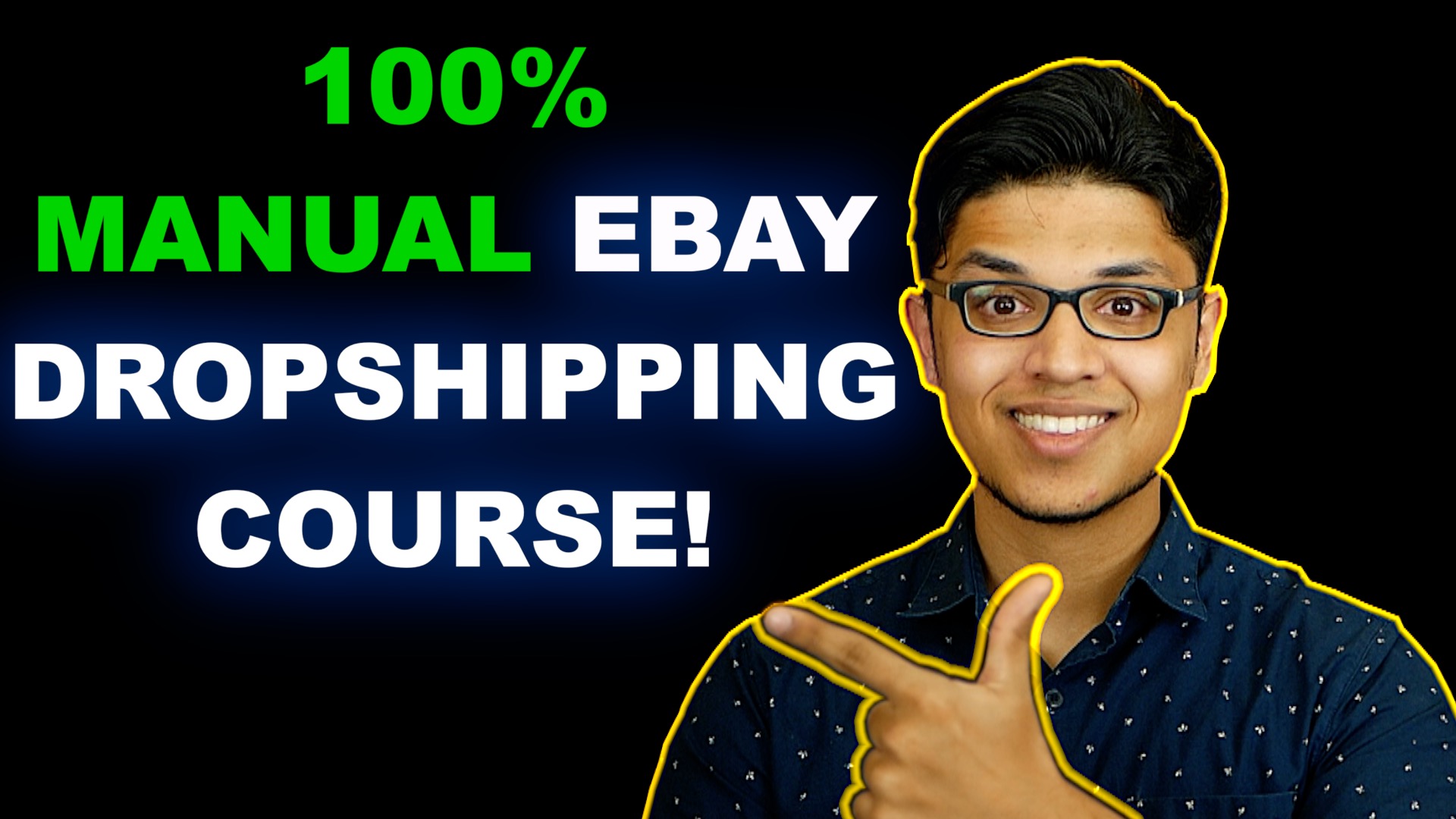 Manual Dropshipping is the Best Method of Dropshipping on eBay in 2020 and Beyond. Learn How to Dropship on eBay the Correct Way!
Are you paying for expensive eBay dropshipping software every single month, but not getting the results you want?
Have your eBay sales dropped all of a sudden, and you've been flagged by eBay?
OR, maybe you're just a beginner who wants to learn how to dropship on eBay correctly?
Manual Dropshipping will help you with any, and all, of these challenges. It doesn't matter if you've been selling on eBay for years, or if you're completely new to dropshipping; This program is designed for anyone!
What is Manual Dropshipping?
My method of 100% Manual Dropshipping is the most effective method of dropshipping on eBay. This course is designed to fully teach you how to dropship on eBay from start to finish using the exact strategies I've used to become a 7 figure eBay dropshipper.
With my Manual Dropshipping method you'll learn how to start, run, and scale your eBay Dropshipping business to a 6 and 7 figure business (just like I've done) without ANY software, and with only a few hundred listings in your store!
And along with teaching you this one-of-a-kind method of dropshipping, I am also including a full breakdown of how to dropship using Lowes as a supplier.
Why My Method of Manual Dropshipping is Far More Effective Than Using Software in Your Dropshipping Business:
1. Manual Dropshipping is the Simplest Way to Dropship!
eBay dropshipping already has a learning curve as it is, but it truly is meant to be a simple business model, so why complicate it with all of these softwares and tools you don't need?
With my method you'll learn how to do everything that dropshipping software can do (without actually using any), so you can keep things simple and far more effective!
2. Manual Dropshipping is the Most Cost Effective Way to Dropship!
Here's a little secret: Other courses trap you into using expensive monthly softwares once you've already signed up for their course.
eBay dropshipping software costs anywhere from a few hundred dollars to a few thousand dollars every month! And as you use more software, you'll need more software. It's truly a never ending, costly, cycle.
Manual dropshipping is a far more cost effective method of dropshipping, because you won't need any software at all. In fact, I promise you that once you're inside of this program I will not try to sell or promote you anything. This truly is a one time investment.
3. Manual Dropshipping is a Safer Way to Dropship!
My method of Manual Dropshipping will teach you how to scale your dropshipping business to 6 figures a month with just a few hundred listings. This will allow you to be an ASSET to eBay and give you extra protection against account suspensions.
I'm Your Mentor: An eBay Dropshipping Expert
I'm Suliman, Sully for short, and I'm your mentor in starting, running, and scaling your 100% manual eBay dropshipping business.
I also run my Youtube channel called "Success with Sully" which I'm proud to say has gained almost 10,000 subscribers in under 10 months.
When it comes to teaching Manual eBay Dropshipping and dropshipping from Lowes, I'm confident that I'm the most qualified person to instruct you.
The Only Course You'll Need to Build a Successful eBay Dropshipping Business
When you join the "Manual Dropshipping" course today, you'll receive everything you need to become an expert eBay dropshipper:
Instant access to over 50 easy to understand training videos teaching you everything about 100% manual Dropshipping
Instant access to 2 BONUS modules teaching you everything about how to dropship from Lowes
Professional customer service scripts for easy Copy/Paste responses to your eBay Customers
Invitation to join the private Manual Dropshipping members only Facebook group where you get to mastermind and connect with other students (And of course have direct access to me inside of this group)
Several videos that outline tricks and secret strategies I've learned over the past two years of dropshipping
What Exactly is eBay Dropshipping?
eBay Dropshipping is a simple but profitable business model and it allows you to sell items without actually holding any of the inventory.
This means that without any costly upfront investment on your part, you can open an eBay store that sells items buyers want to purchase anywhere in the U.S.A!
Here's exactly How it works:
Find a product on the retailer's website (like Lowe's or Walmart) & list it on eBay for a higher price (Example: Item is $100 on Lowe's so we will list it for $120 in our eBay store)
Customer purchases the product from your eBay store
You go back to the retailer's website & place an order BUT you put your eBay customer's name, address, etc in the order shipping information
The retailer will ship the product directly to your eBay customer without you having to buy and ship the product yourself
You collect the difference in price! That's your profit and you didn't even have to leave your house!!
Here's Why eBay Dropshipping Works so Well
The fact of the matter is that people are simply too busy to shop around for the best deal or price online. People love a quick & easy buying experience, so that's why they go on eBay, find your listing, and purchase it from you!
You've probably done it too! Think about it, have you ever walked into a store and you KNOW you're overpaying for something, but you still buy it because you're low on time or because it will just be more convenient? You probably have! That's what these customer's do when they shop on eBay.
More courses from the same author: Suliman
Salepage: Suliman – Manual Dropshipping – Complete eBay Dropshipping Course
proof