Description
What's Better Than Solid Proof That This Works!
Build MASSIVE Power Lists & Generate Front End Profits
RAPID GROWTH STRATEGY
Instantly Capture & Convert
Prospects With Our Highly
Optimized ESX Contest Pages
BUILD PASSION LISTS
Segment Multiple Lists By Niche & Start Earning More Profits From Your Email Marketing.
About Adrian Morrison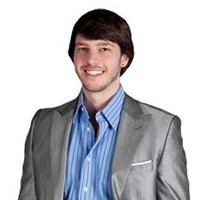 True financial independence comes from working for yourself. At 27, this is something Adrian Morrison has known and implemented for over five years. As a self-made millionaire, Adrian began exploring Internet marketing ventures at the age of 20. Today, he owns and operates four companies and 65 websites marketing everything from credit cards to "As Seen On TV" products.
Born, raised and currently living in Madison, Miss., Adrian graduated from the University of Mississippi with degrees in History and Pre-Law. While pursuing a law degree, Adrian's family lost everything when his father's multi-million dollar retirement in WorldCom stock plummeted. Adrian and big brother, Anthony, left graduate school to pursue online marketin. Fast-forward seven years. Adrian is an online affiliate marketer specializing in social media marketing, search engine marketing, pay per click (PPC) and media buying. He has turned a few bucks from marketing ads on Google to a multi-million dollar marketing company with advertisements on some of the most popular sites including Netflix.com and Match.com.
More courses from the same author: Adrian Morrison
Salepage: EcomSuiteX – Adrian Morrison
Proof: