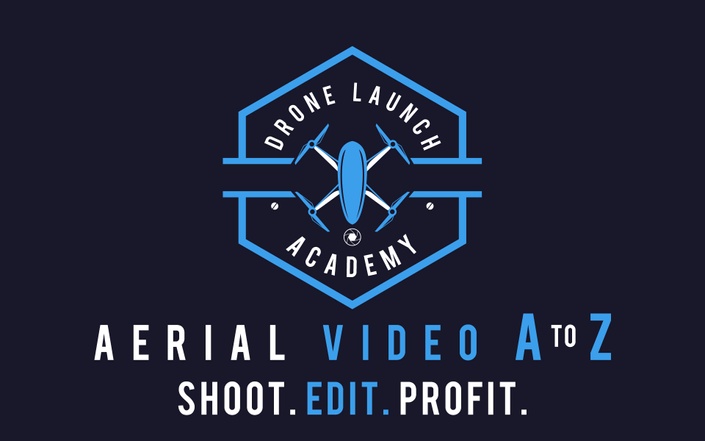 Aerial Video A to Z 2021 Information
Your Complete Guide to Shooting, Editing, and Profiting from Epic Aerial Video
AVAZ is an online course that's designed to be your final source to learn Drone Videography – filming, flying, and editing.
Here's what you'll get in Aerial Video A to Z 2021
What type of equipment (computers, software, drones) you do AND don't need;
How to tweak the settings on your drone to capture the best looking picture (we cover all of the most popular DJI models and give you applicable advice, even if you have a different drone);
The basics of video: resolution, frame rate, the difference between .mp4 and .mov file formats and when is best to use each;
Pre-flight planning and how to avoid amateur mistakes;
Flying, filming, and cinematography – teaching you what to aim for and how to capture those super smooth drone shots;
How to CORRECTLY film slow motion footage;
Step-by-step walkthroughs of the editing software, so you know EXACTLY what to do and where to go (so it's not overwhelming);
Pro tricks for speeding up the editing process and workarounds for dealing with 4k footage (note: 4k footage traditionally takes a LONG time to work with since its so big…but we have a shortcut);
Advanced editing techniques like…
How to arrange your footage to be the most visually appealing and keep viewers engaged;
How to fix shots when something ugly is in the corner of your frame;
How to fix shaky footage so it's still usable;
The right way to put in titles, logos, and other graphic items;
How to go from flat and bland footage to video that pops with the perfect color balance;
Salvaging footage that is too bright (overexposed) or too dark (underexposed);
Adding music – where to find it, how to line it up with your video for maximum impact; and
How to export your work so that it's shareable but still maintains great quality.
About Alex Harris
Alex Harris is an award-winning drone pilot, videographer, photographer, and film editor.
He has worked on projects for large networks and corporations such as HGTV, Nike, Intel, ESPN, and Discovery Health.
As a former Hollywood editor for network TV and film, Alex has edited everything from animated features to broadcast television to commercials.
His work has carried him all over the world, working on projects from LA to Europe.
Alex is excited to partner with Drone Launch Academy in order to make professional aerial photography, cinematography, and video editing skills accessible to everyone, even those who don't have any experience working with drones or professional editing software.
More courses from the same author: Alex Harris
Salepage: Aerial Video A to Z 2021 – Alex Harris
Proof: