6K Success Program Information
"How to land your first 4 HIGH-ticket Digital Marketing Consulting clients"
Without Being Established Or Spending Hundreds Of Dollars.
Here's what you'll get in 6K Success Program
How to land your very first 4 HIGH-ticket monthly recurring clients as a digital marketing consultant.
How ONE social media platform is responsible for 78% of my business.
The EXACT strategy I use to get business owners asking ME for help (on autopilot).
The #1 mistake almost EVERY digital marketer makes when pitching their services.
The one "Expert Positioning" strategy I used before I had any results or experience.
Learn how I signed 3 new clients and have 9 more waiting just THIS MONTH.
About Dave Rogenmoser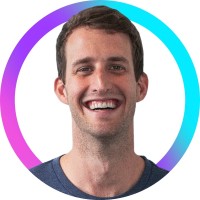 Dave Rogenmoser is married and has 3 children. And they live in Austin, Texas
Dave is the CEO of Jasper, a Y Combinator-backed startup that has helped over 50,000 companies write amazingly good content with the help of AI. He is 6'8″ tall and once ate the beating heart of a king cobra.
More courses from the same author: Dave Rogenmoser
Salepage: 6K Success Program – Dave Rogenmoser
Proof: